May-Sept 2017
videographer
dancer
choreographer
Media and Communications Intern at The Yard, Martha's Vineyard, MA. Summer 2017.

Dancer with resident dance company DanceTheYard.


September 8, 2017
performer
Performance created by artist Heather Theresa Clark in collaboration with the resident dance company at The Yard, DanceTheYard, musician Christen Lien, photographer Gretjen Helene, and cinematographers Daniel Cojanu and Scott Jansson.

DON'T PANIC: At least we have each other
September 6, 2017
evening-length performance
Created by Anaya Bobst, Agnese Cebere, Alison Geroche, Caitlin Canty, and Juan "Coel" Rodriguez.

Including solos:

Sonnet 82 by Anaya Bobst
A Work in Progress by Ali Geroche
Broom Time by Juan "Coel" Rodriguez
Mannequin by Agnese Cebere
A Moment of Sincerity by Caitlin Canty

The Yard 2017 Artist-Interns shared their collaborative choreographic project as well as individual works. The pieces examined and deconstructed the different kinds of experiences the artists had during their time working and co-habiting at The Yard.

Photography by Sally Cohn.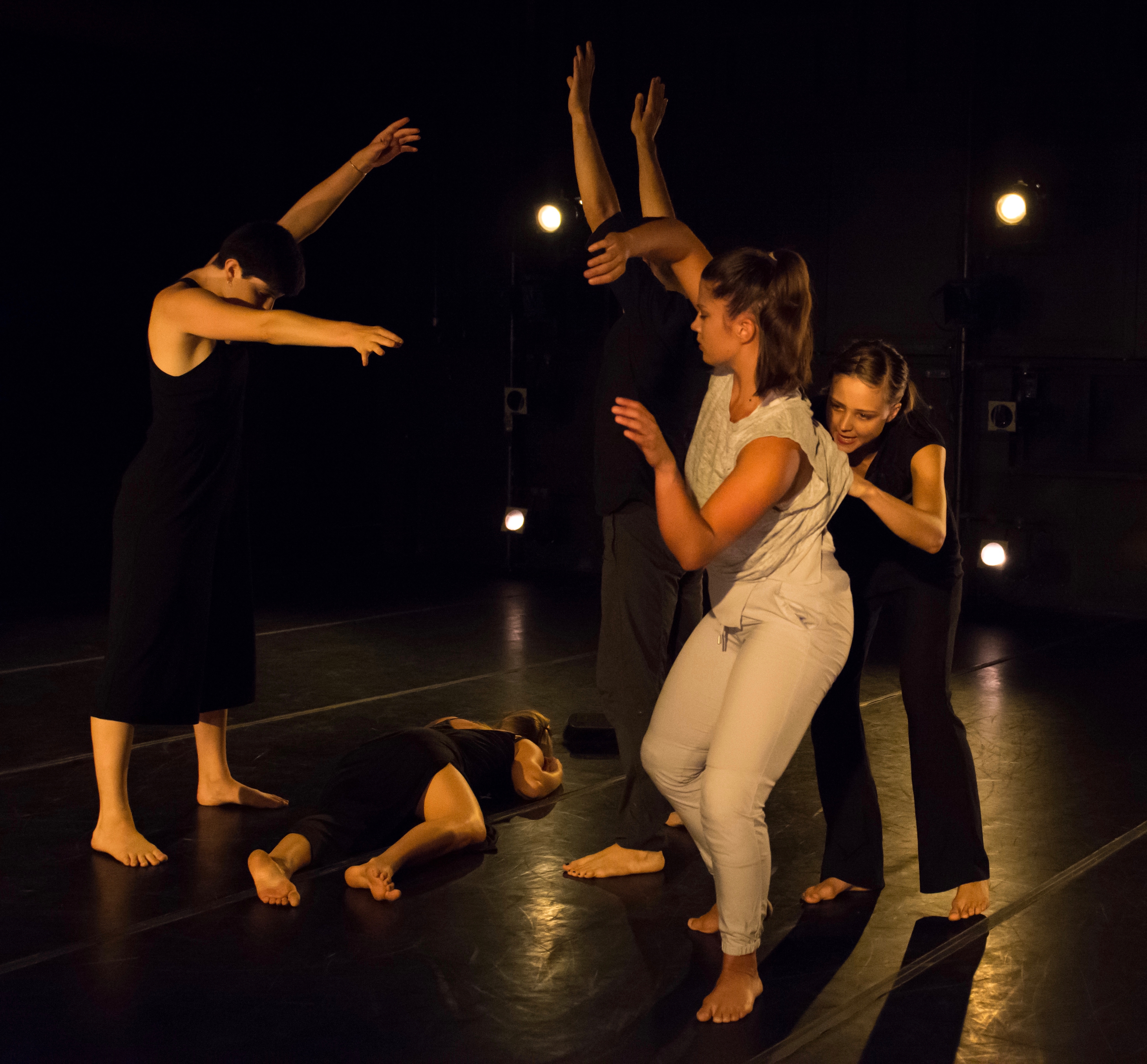 H.O.W. Art & Literary Journal Fundraiser
July 25, 2017
performance
choreography
video
Presences and Things by Caitlin Canty, Agnese Cebere, Juan "Coel" Rodriguez.

Lighting Design by Juan "Coel" Rodriguez
Video by Agnese Cebere
Poem Nzinga Kongo by Marie-Ovide Dorcely